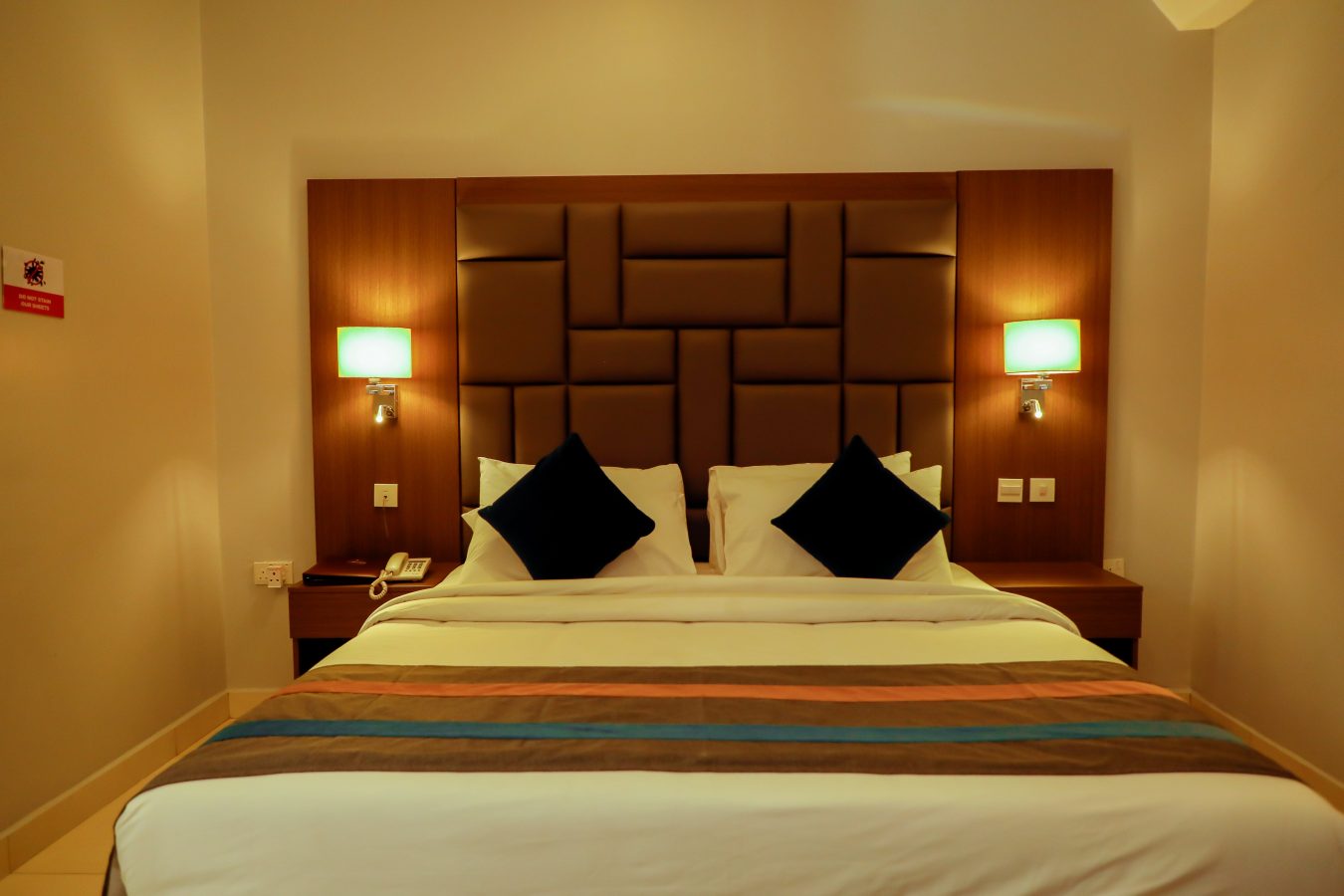 Our Standard Rooms come with single beds. Designed in an open-concept living area, with lots of in-room facilities.
The room sizes vary from 20 to 25 sqm. They have also equipped an air-conditioning unit, two comfortable chairs, a makeup mirror, a huge wardrobe, and an ensuite bathroom.
A great choice for travelers, Moreover, you may also order any type of meal at any time as we work around-the-clock.